July 2023, Vol 004, Issue 03
Lote Notes | Fire Safety and Security in Practice
Welcome to the Third Edition of Lote Notes Newsletter for the year 2023. We hope this newsletter finds you in good health and high spirits.

In the spirit of NAIDOC Week, which recently took place, we reflect on this year's theme, 'For Our Elders,' highlighting the profound role played by Elders in First Nations communities and societies. This theme serves as a reminder for all Australians to appreciate and embrace the unique ways of knowing and being that have evolved over thousands of years in First Nations culture. As our country stands at a historic juncture, with a constitutional referendum later this year to recognise the First Peoples through the establishment of an independent and permanent advisory body - the Aboriginal and Torres Strait Islander Voice - engaging with our indigenous legacy becomes all the more significant. Such a connection paves the way for a more harmonious and enlightened future for everyone.

In this edition of Lote Notes, we are delighted to feature an article on indigenous ways of thinking and being, as part of our regular wellness column. Understanding and respecting diverse perspectives can enrich our lives and enhance our well-being.

Fire safety continues to be a top priority, and we have diligently tracked recent and upcoming regulatory changes in NSW. Our team discusses the implications of the NSW Fire Safety Regulation 2022 and the specific changes that will take effect on 1 August 2023. Additionally, our article titled 'Healthcare Fire Safety and Engineering Services' examines the regulations and guidelines applicable to hospitals across different states in Australia.

For those in the Critical Infrastructure sector, we have important insights regarding the SOCI Act 2018 and the recent amendments, with a particular focus on the 17 August 2023 deadline for the adoption of Critical Infrastructure Risk Management Programs. Our article delves further into this important topic.

In the ever-evolving world of cybersecurity, we understand the importance of equipping employees with the right knowledge and tools. Our regular Cyber Talk column provides valuable insights into creating an effective cybersecurity training program.

As always, we strive to provide informative and engaging content to our readers. Your feedback and comments are invaluable to us as we continue to work towards achieving your fire safety and security goals.

We extend our warmest wishes to you and your teams. Stay safe, and we look forward to working with you in the months ahead.
 
Sincerely,
Dr Maher Magrabi
 
CEO
Lote Consulting | Fire Safety & Security
Making the world safe and secure
 

­
Looking Back to Forge Ahead
­
By Dr Maher Magrabi
Keywords: First nations, critical thinking, sustainability, respect, NAIDOC week, Elders.
NAIDOC Week 2023 focused on honouring and recognising the pivotal role of Elders in First Nations communities and societies. The article emphasises the importance of learning from the unique ways of knowing and being that have evolved over 70,000 years in First Nations culture. 
NSW Fire Safety Regulation 2022
­
By Christopher Koch
Keywords: EP&A, Amendment, Environmental Planning and Assessment Act, Development Certification and Fire Safety, NSW Fire Safety Regulation, Fire Safety Regulation 2022, Fire Engineering, Performance based design, FEBQ, FRNSW, Fire Safety Statement, Accredited Practitioner (Fire Safety).
In December 2022, a significant amendment was made to the Environmental Planning and Assessment (Development Certification and Fire Safety) Regulation 2021, known as the Environmental Planning and Assessment (Development Certification and Fire Safety) Amendment (Fire Safety) Regulation 2022 or Fire Safety Regulation 2022. This amendment aims to address fire safety concerns in Class 1b – 9 buildings and will be implemented in stages from 2023 to 2025. The changes introduced through this amendment have important implications for building owners and regulatory bodies involved in fire safety compliance.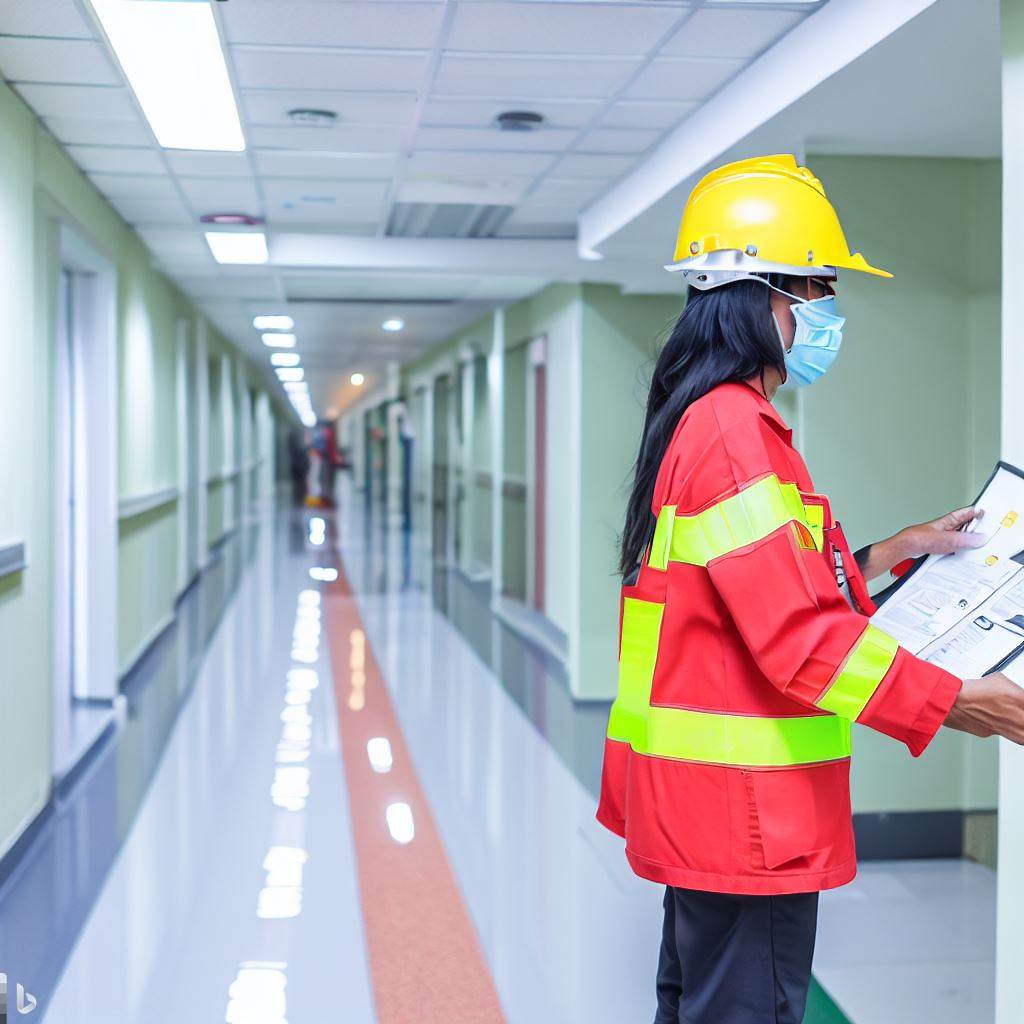 ­
Healthcare Fire Safety and Engineering Services
­
By Srinath Iyengar
Keywords: Fire Safety, Healthcare, BCA, Building Code of Australia, Hospital Fire Safety, Healthcare FLS, Healthcare Fire and NCC Life Safety, BCA Class 9a compliance.
This article explores the regulations and guidelines related to fire safety engineering services in hospitals across different states in Australia. While hospitals are typically subject to Crown Construction Certificates and must comply with the Building Code of Australia (BCA), each state has its own specific rules and guidelines regarding fire safety and engineering services. The article discusses the different guidelines and approaches in New South Wales, Victoria, South Australia, and Queensland for Class 9a hospital buildings.
­
Navigating the Critical Infrastructure Risk Management Program (CIRMP): Understanding and Compliance
­
By Yahya Eid and Dr Maher Magrabi
Keywords: SOCI 2018, Security of Critical Infrastructure Act 2018, CIRMP.
The Critical Infrastructure Risk Management Program (CIRMP), which commenced on 17 February 2023, is a comprehensive risk management approach designed to identify and mitigate potential threats to critical infrastructure assets. The goal is to ensure the availability, reliability, integrity, and confidentiality of these assets while minimising the risks and their impacts. CIRMP must include processes for hazard identification, risk minimisation, and mitigation.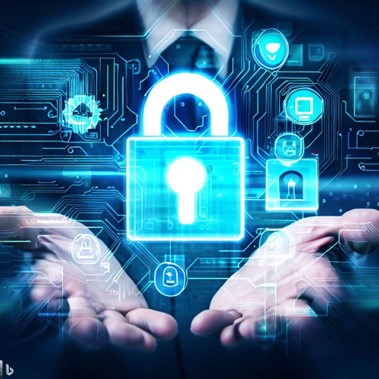 ­
How to Train Employees in Cybersecurity Best Practices
­
By Yahya Eid
Keywords: Cybersecurity, Cyber Ready, Cybersecurity Risks, Cyber Threats, Cyber Risks, Cyber tools, Cyber technology.
In today's digital age, cybersecurity is a critical aspect of protecting businesses and their customers from cyber threats. As cyberattacks become more sophisticated, it is crucial for companies to implement effective cybersecurity training programs for their employees. This article outlines the necessary steps to create a well-structured employee cybersecurity training program, emphasising education on cybersecurity basics, encouraging stronger security habits, setting clear goals, and creating comprehensive policies and procedures for maximum protection.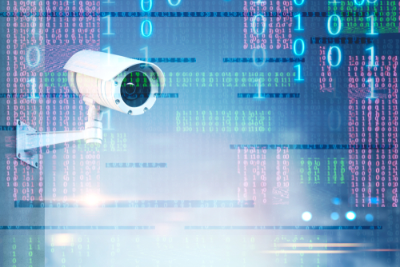 ­
This the most detailed potrait yet of data breaches in Australia
­
Closed-circuit television (CCTV) surveillance is one of many investments that more businesses are prioritizing when protecting their facilities. While it can prove invaluable at securing your premises and preventing unwanted intrusion or trespassing, one—often invisible—threat can hoodwink even the most experienced operatives in the game. It's ironic considering video surveillance is meant to prevent unwanted access.

­
EV charging - Making it easy. Making it safe.
­
To support Australians making the switch to electric vehicles (EV), the National Construction Code (NCC) is requiring new buildings to be ready for EV charging. To help industry, the ABCB has published a new advisory note.

The global experience of EVs to date indicates they have a lower likelihood of being involved in a fire than internal combustion engines, but the characteristics of battery fires are different to liquid fuel fires.

To ensure we understand and respond proportionately to any updated evidence of EV risks, the ABCB has reviewed the approaches taken by international regulators, including those countries with greater uptake of EVs. We have also engaged Australian research team EV FireSafe to help develop a set of recommendations that can support the safer installation and use of EV chargers without being an unreasonable barrier to adoption.
­
Clop Leaks: First Wave of Victims Named
­
Clop isn't done yet. Since our last post, Clop has named 36 additional organizations, including 10 just today, spanning the insurance and technology industries, as well as others. The US majority has held: over 80% of the newly named organizations do business in the United States.
Understanding Ransomware Threat Actors: LockBit

 

 

­

In 2022, LockBit was the most deployed ransomware variant across the world and continues to be prolific in 2023.

 

'Vulnerable information is discovered within minutes by cybercriminals

 

­

Cybercriminal habits were analyzed in a recent report by Orca Security. The report reveals that attackers typically find exposed "secrets".

Warning to correctly dispose of vapes, lithium batteries after increase in garbage truck fires

­

Garbage truck drivers are calling on residents to dispose of lithium batteries correctly after an increase in rubbish fires across Sydney.

 

­
Changes to Class 3 and Class 9c buildings 2023
­
The NSW Government introduced two laws in 2020 to regulate the building and construction industry:
The Design and Building Practitioners Act 2020 (DBP Act) introduced new obligations and mandatory requirements for industry practitioners to ensure designs and building work are compliant with the Building Code of Australia (BCA).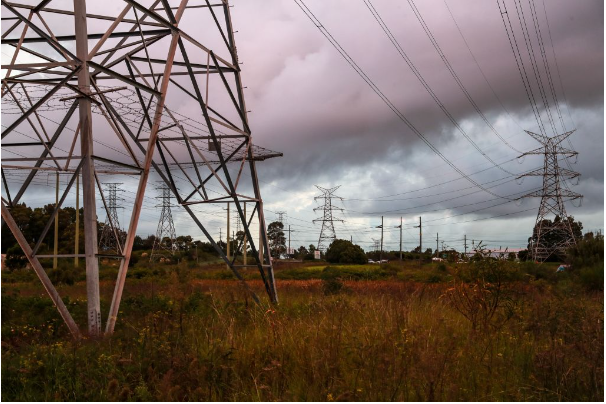 ­
Building a risk management program for critical infrastructure
­
In Australia's bustling cities and vast remote regions lie the critical infrastructure assets that are fundamental to people's lives: electricity, water, health care, telecommunications, transport, food and more. Critical infrastructure is vulnerable to an array of hazards, including threats from people with malicious intent, and needs to be protected.
To access previous articles please visit our website
Lote Consulting
Gough Whitlam Plaza
20-22 Wentworth Street
Parramatta 2150, NSW
www.loteconsulting.com
+61 1300 761 744 
| | |
| --- | --- |
| | ­ |
Making the world safe and secure
Sydney I Newcastle I Albury I Canberra I Melbourne I Darwin
Kuala Lumpur I Dubai I Toronto
© 2023 Lote Consulting Pty Ltd